Maria Perez Ugaz
Sale Representative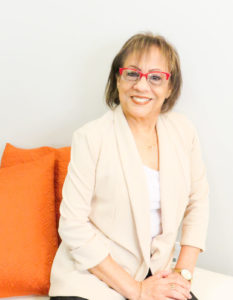 Maria has proudly calledMilton her home for the past 16 years. She earned a Bachelor in Business Administration (BBA) and for many years her natural entrepreneurial spirit led her to create a variety of businesses serving many industries related to real estate. Upon arriving to Canada, Maria entered the housing industry by starting her first job in Canada as a rental agent in the GTA. After discovering her passion for helping people find a place of residence, she decided to pursue a career as a Real Estate Agent. Over 10 years as a real estate agent, Maria has strived to keep up with the evolving industry trends. She has continuously enrolled in real estate courses, refining her craft, and ensuring she provides her clients and friends with the best possible service. Maria is proud to be recognized for her integrity and dedication when representing her clients, championing their best interests. From helping families fulfil their dreams in buying their first home, to rentals and working with investors, she works tirelessly for her clients.
Maria may love her job, but there is nothing she loves more than her family. With her husband and two children, and their four legged baby, there's nothing she enjoys more than spending time with the ones she loves over a delicious Peruvian meal.
Gaby Narro Perez
Sale representative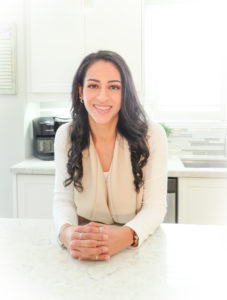 As a McMaster graduate in Business Commerce, Gaby has always been drawn to the people side of business. She specialized in Human Resources, successfully working in the field in the areas of Organization Development and Health & Safety. Throughout her years in HR, she worked with empathy and compassion, striving to go above and beyond to provide exceptional service. Her passion has always lied in helping others and after years of learning about real estate from her mom and seeing the fulfilment she gained when helping families find their homes, Gaby realized how real estate naturally suited her passion. Her natural gravitation to helping people made deciding to get her real estate license easy and jump at the opportunity to work with her mom to deliver exceptional service to their clients. In all her work, Gaby has fostered relationships with those around her. Having built a foundation on developing connections with honesty and integrity, she values long-lasting and meaningful relationships. 
With a passion in helping others, Gaby has continuously volunteered in her community working with young children and seniors, as well as animals. She craves new experiences, having travelled to 25 countries in 5 different continents, and living abroad for a year in Denmark as a teenager. Although she loves to remain active by exercising, dancing, or hiking, Gaby loves a night-in watching Netflix with a bowl of chips and chocolate in front of her.
---
Next Steps
If you're looking for a real estate agent, it's important that you find someone who is a good fit for you. So let's talk. Whether you're selling or buying, we'd like to learn more about you and your needs and goals. You can count on us to "tell it like it is" and give you a realistic picture of what is possible.
Contact us to get in touch.
As real estate agents who puts clients first, we look forward to hearing from you!